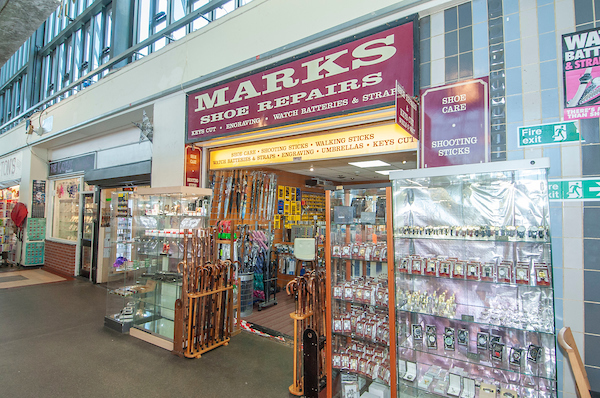 SOS offers a key cutting and shoe repair services which is available whilst you wait.
In addition we sell a wide variety of umbrellas, walking sticks shooting sticks and watches available at reasonable prices.
Other services available include new watch straps and battery replacements, engraving of pet ID discs and shoe repairs.
Stall 4