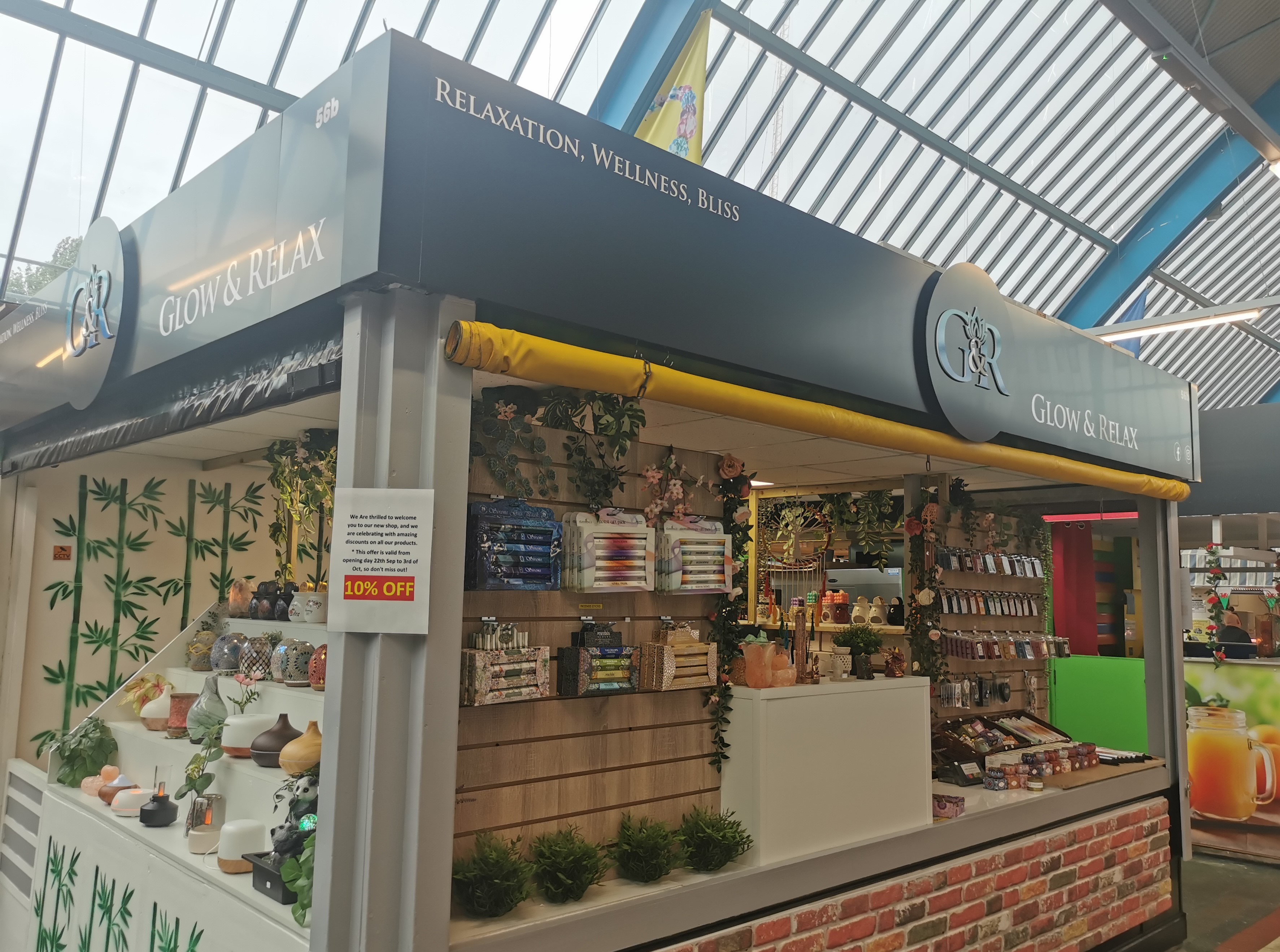 Glow & Relax are dedicated to bringing you a haven of relaxation and serenity. Their passion for wellness and tranquillity has led them to curate a selection of premium relaxation products that will elevate your senses and soothe your soul.

Products:
1. Essential Oils: Immerse yourself in the world of aromatherapy with carefully sourced and blended essential oils. Whether you seek relaxation, stress relief, or a boost in energy, our essential oils cater to every mood and need.
2. Diffusers: Elevate your living spaces with their exquisite range of diffusers. They not only disperse the healing scents of essential oils but also add a touch of elegance to your home or workplace.
3. Soy Wax Candles: Experience the calming flicker of hand-poured soy wax candles. Crafted with love and infused with therapeutic scents, they create the perfect ambiance for unwinding after a long day.
4. Plug-In Wax Warmers: Discover the convenience of plug-in wax warmers, designed to gently melt soy wax melts or fragrant oils, filling your surroundings with enchanting fragrances.
5. Oil Burners: Explore unique and beautifully crafted oil burners, adding an artistic touch to your relaxation rituals. These are ideal for enjoying the benefits of essential oils in a stylish way.
6. And More: They also stock a variety of complementary products like soothing bath salts, cosy blankets, and mindfulness tools, all curated to enhance your relaxation experience.

Stall 56b
07570 009906
Glow & Relax
Glow & Relax
glowlinkrelax@gmail.com
💳 Card Payments Accepted