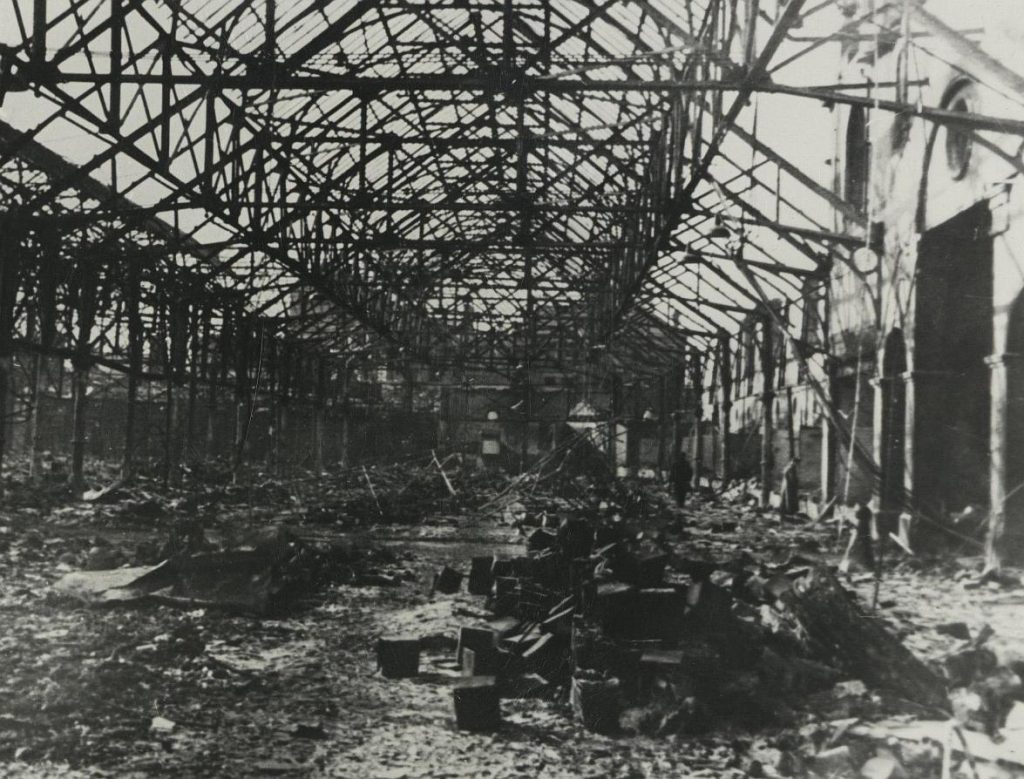 Unfortunately, the second instalment of the Oxford Street market wasn't to last as Swansea was bombed heavily during the Luftwaffe raids of WWII; its lavish glass roof shattered and much of the interior completely destroyed.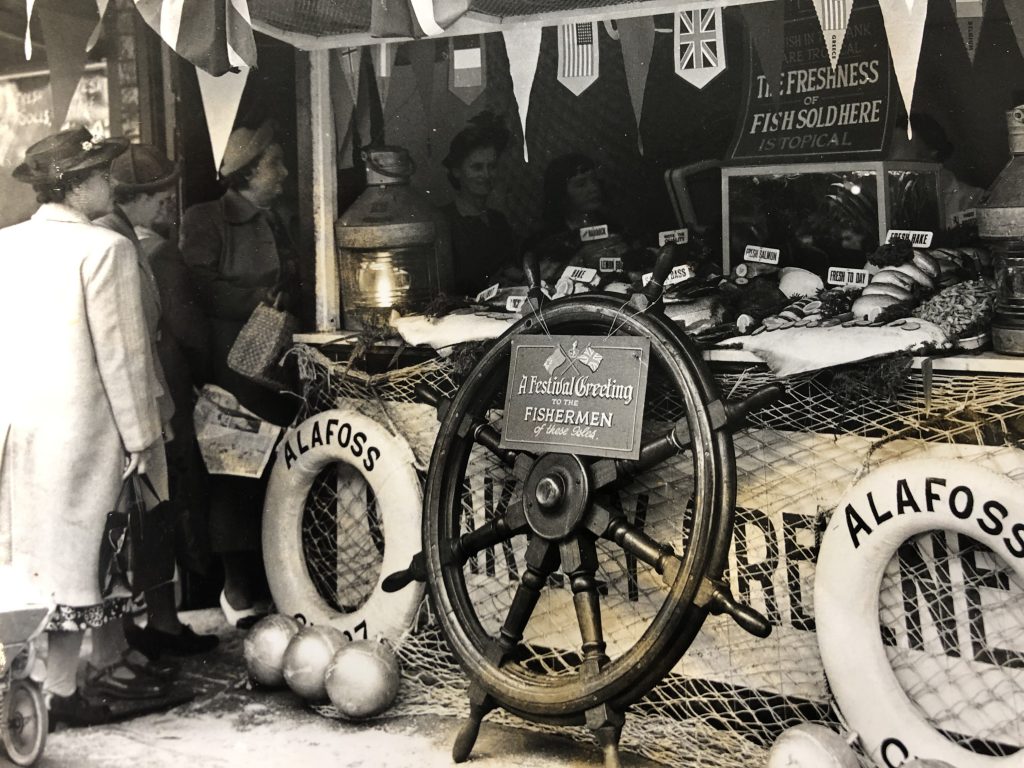 Coakley-Greene fishmongers is still going today!
It was crucial that the market continue, as it was a vital food supplier for the city. So it was temporarily housed in Singleton Street above the bus garage throughout the war allowing it to keep serving the people of Swansea.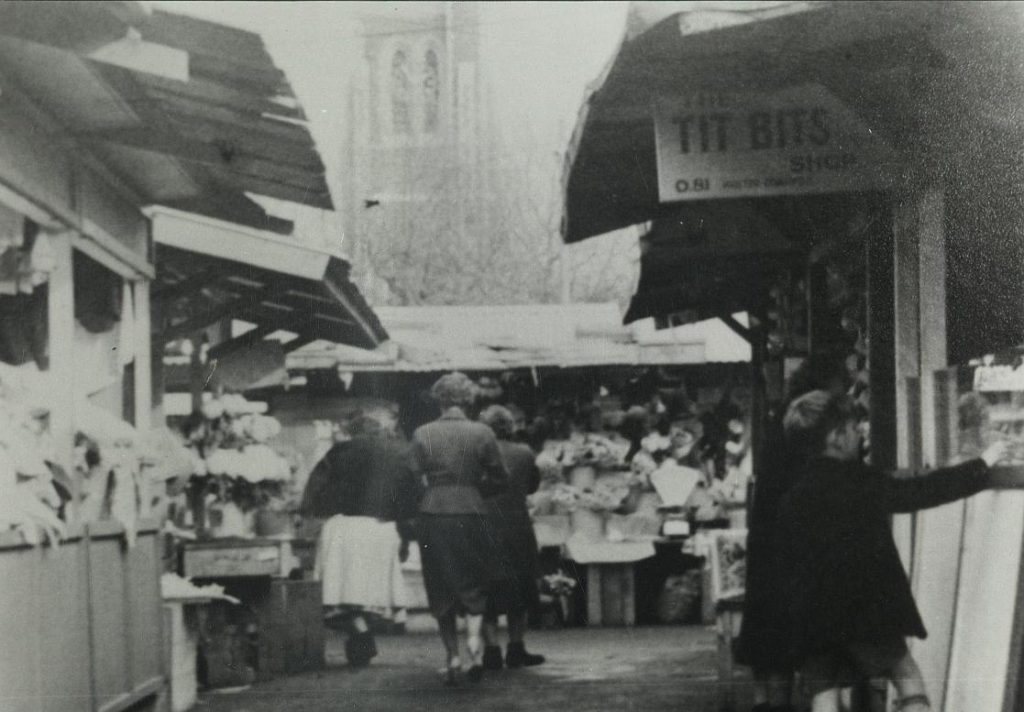 Luckily, the external walls remained standing, so in 1941 after clearing the rubble and debris, traders moved back into the shell of the market, enduring the climate. It remained open-air throughout the 1940's and 1950's.