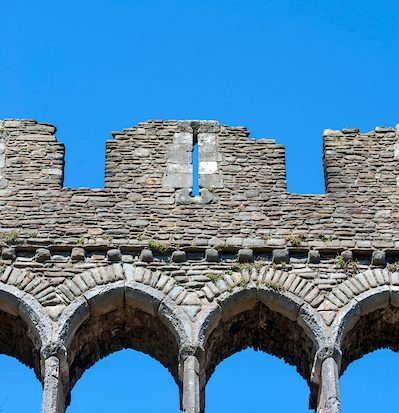 Sefydlodd Abertawe ei hun yn dref farchnad o oddeutu'r 12fed ganrif, pan ym 1106, sefydlodd y Normaniaid fwrdeistref ar hen orsaf fasnachu Lychlynnaidd, gan werthu crefftau, nwyddau, cynnyrch a masnachu cnydau a da byw.
Erbyn y 14eg ganrif, galwyd Abertawe'n 'Dref Farchnad Gŵyr' a chynhelid marchnadoedd ddwywaith yr wythnos yno, ar ddydd Mercher a dydd Sadwrn. Roedd is-ddeddfau 1553 yn gorchymyn na ddylid gwerthu ŷd na brag yn unman arall, gan ganiatáu i'r farchnad ffynnu.

Ymsefydlodd y farchnad o gwmpas 'croes y farchnad' a safai ar gyffordd Stryd y Santes Fair a'r hyn a oedd yn flaenorol yn Stryd y Groes, Stryd y Broga a Stryd yr Afr, Ffordd y Dywysoges a Stryd Caer bellach. Ehangodd hyn wrth i'r blynyddoedd fynd yn eu blaenau ac erbyn yr 17eg ganrif, roedd y farchnad wedi ehangu i Sgwâr y Castell a phen Stryd y Gwynt! Ar yr adeg hon y cyflwynwyd y cynigion cyntaf i adeiladu neuadd farchnad.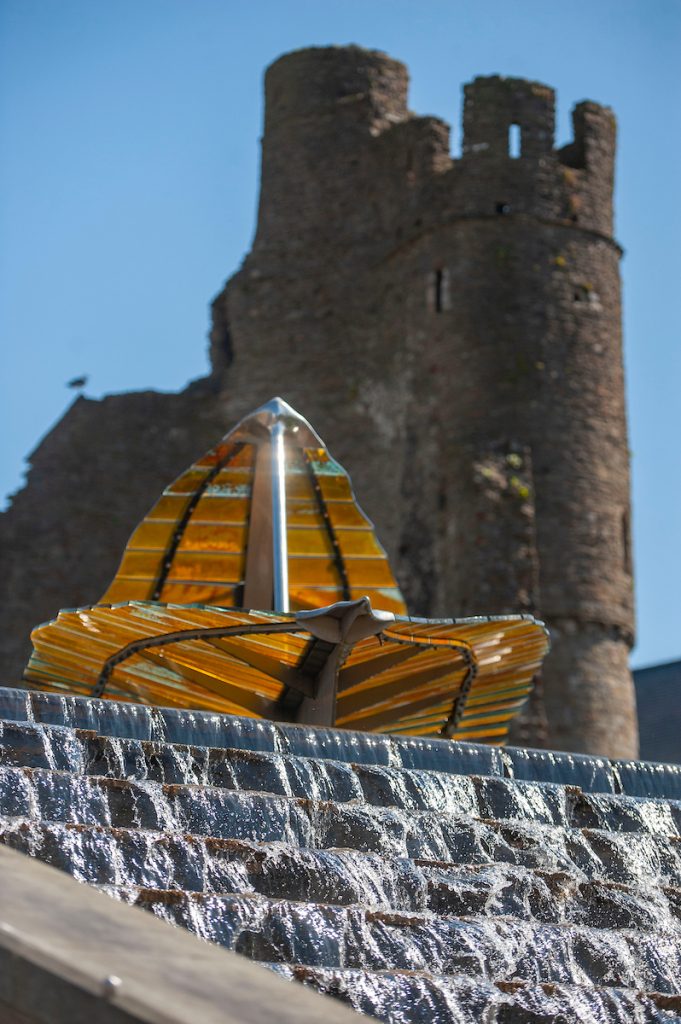 Prif fasnachau Abertawe ganoloesol oedd lledr a gwlân.
Ym 1652, cwblhawyd yr adeilad yn Sgwâr y Castell. Roedd yn cynnwys to syml yn cynnal deng piler i ddarparu gorchudd rhag yr elfennau ar gyfer y stondinau. Cafwyd si mai'r un plwm a ddefnyddid ar y to ag a gafwyd ar Eglwys Gadeiriol Tŷ Ddewi, a roddwyd i'r dref gan yr Arglwydd Amddiffynnydd, Oliver Cromwell. Nid yw'n hysbys a fu Cromwell yn rhan o'r gwaith i adeiladu tŷ'r farchnad, er iddo gyfeirio ato mewn siarter ym 1655. Daeth yn hysbys yn ddiweddarach fod un o'i gefnogwyr lleol adnabyddus, Philip Jones, wedi'i dditio am ddwyn plwm o do'r eglwys gadeiriol!