Brontosaurus' unexpected roots in Swansea Market
Celebrating Swansea's 50th anniversary as a city, the stallholder of Brontosaurus, Charlotte Berry, and her grandfather John Powell, reflect upon on Charlotte's unexpected roots in Swansea Market.
The popular vegan lifestyle stall Brontosaurus opened in Swansea Market in 2017, and Charlotte has proven herself to be an innovative entrepreneur. Not only an active member of the Market Trader's Federation she has also launched the hugely successful Vegan Mini-Market, which takes over the centre of the Market every other month.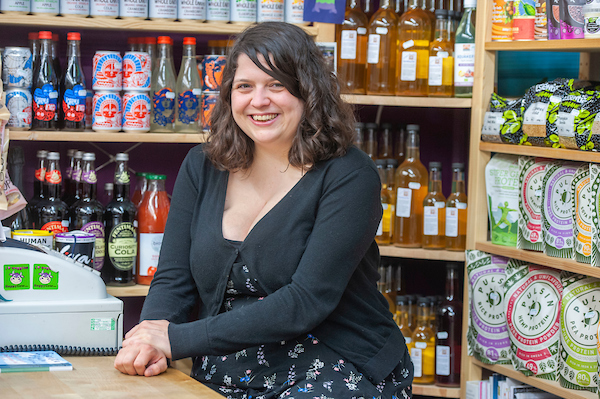 However, it seems that having a head for business runs in the family! Her grandfather John recounts the stall that his family had in Swansea Market between circa 1963 and 1988 – although it sold very different products!
D. E. Powell was a family-run butcher's shop, not only in Swansea Market, but with other branches in the city centre. It was founded by Charlotte's great-grandparents, Ray and Doris Powell, after whom the business was named.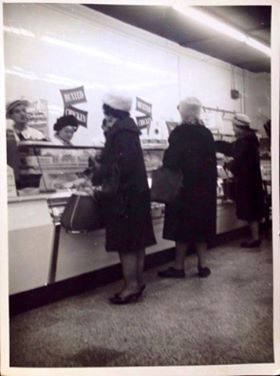 "I first remember Swansea Market on this site, but as an open air market as a result of the 1941 'Blitz'. At the Oxford Street entrance to the Market, you were welcomed by several Penclawdd ladies in Welsh shawls selling cockles and laverbread." John reminisces, "Perhaps one of the greatest changes to the Market in 50 years has been the change in technology. There was very little refrigeration back then and it was the time of pounds, shillings and pence; I even remember using my ration book to buy sweets! Now there's mobile phones, computers and contactless payment cards."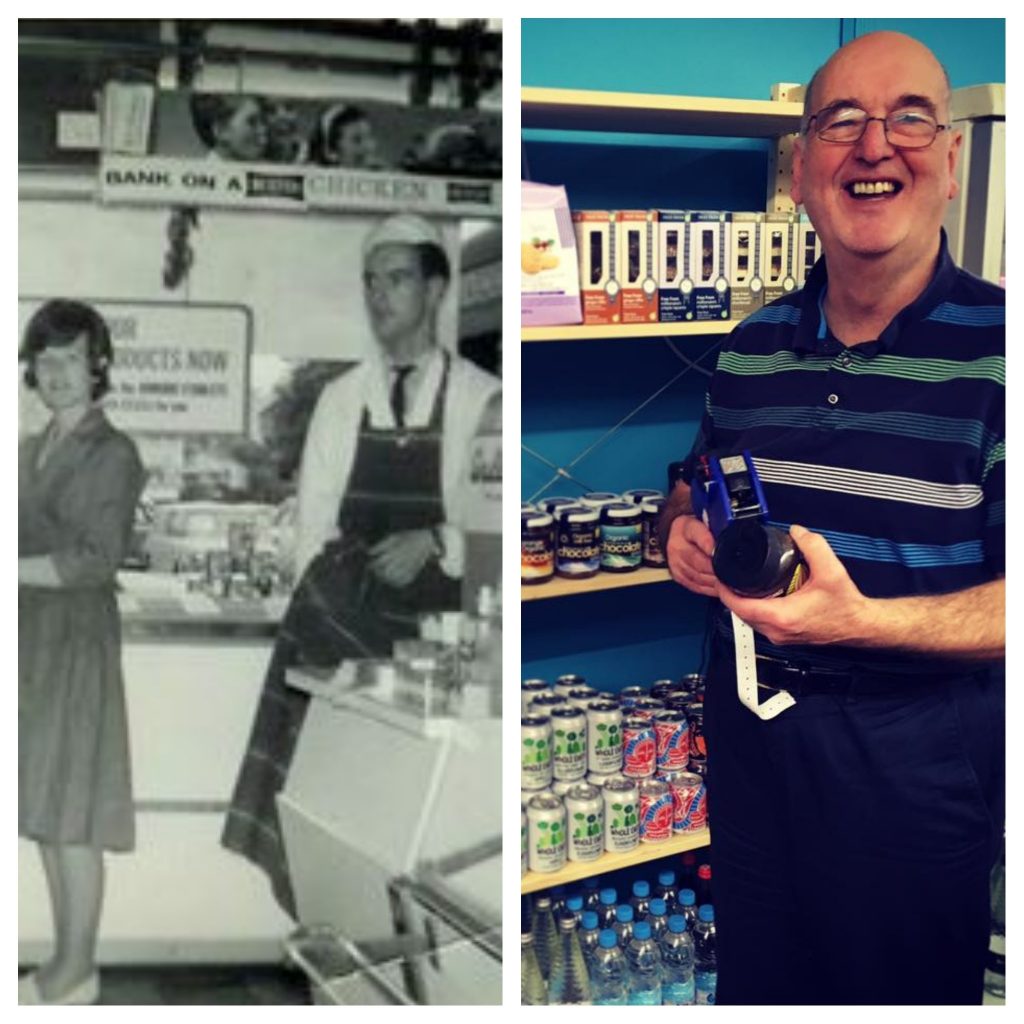 Charlotte's grandfather John, who was trained at the College of Distributive Trades in London, qualifying as a Master Butcher, worked at Swansea Market with his brother Tony and sisters, Sylvia and Sheila.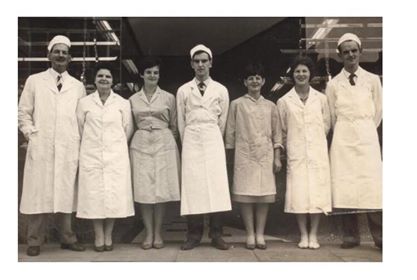 Charlotte has returned to her family roots in the Market, "I come from a long line of strong business women whose motto was never to settle for anything. Now, 3 generations on, I'm continuing the tradition with my own stall, albeit in a very different field!"