Jubilee Garden Party in The Market Garden
Celebrate the Queen's Platinum Jubilee in style at Swansea Market!
Join us on Saturday 4th June at the Market Garden, where we'll be hosting a range of entertainment and special guests for a special 1950's themed Jubilee Garden Party!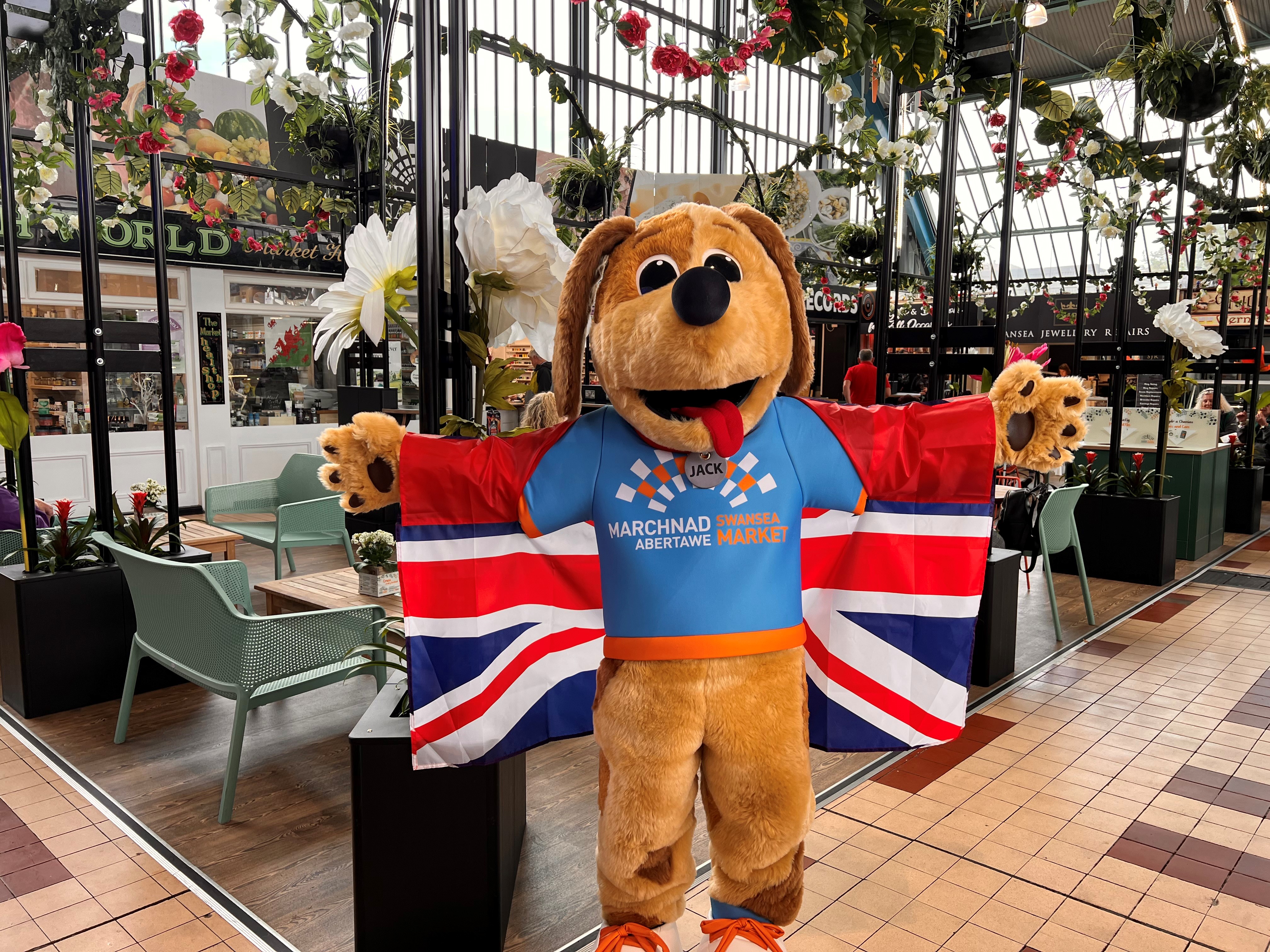 For more information and a full schedule click here!
Easter Fun at The Market Garden
Crack open a whole lotta joy this Easter school holiday – at Swansea Market!
Every weekday (except Easter Monday) from 12pm-2pm, we'll be running a range of fun activities for kids to enjoy at the Market Garden.
The popular pop-up photography studio will be making a return, providing children with a digital Easter themed portrait as a fantastic keepsake.
What's more, on Saturday 16 April from 11am to 4pm the whole family – including the dog – can take part in an Easter Egg Hunt around Swansea Market and enjoy live music and entertainment in The Market Garden.
The best part? It's all FREE!
Click here for a full schedule of Easter Fun at The Market Garden!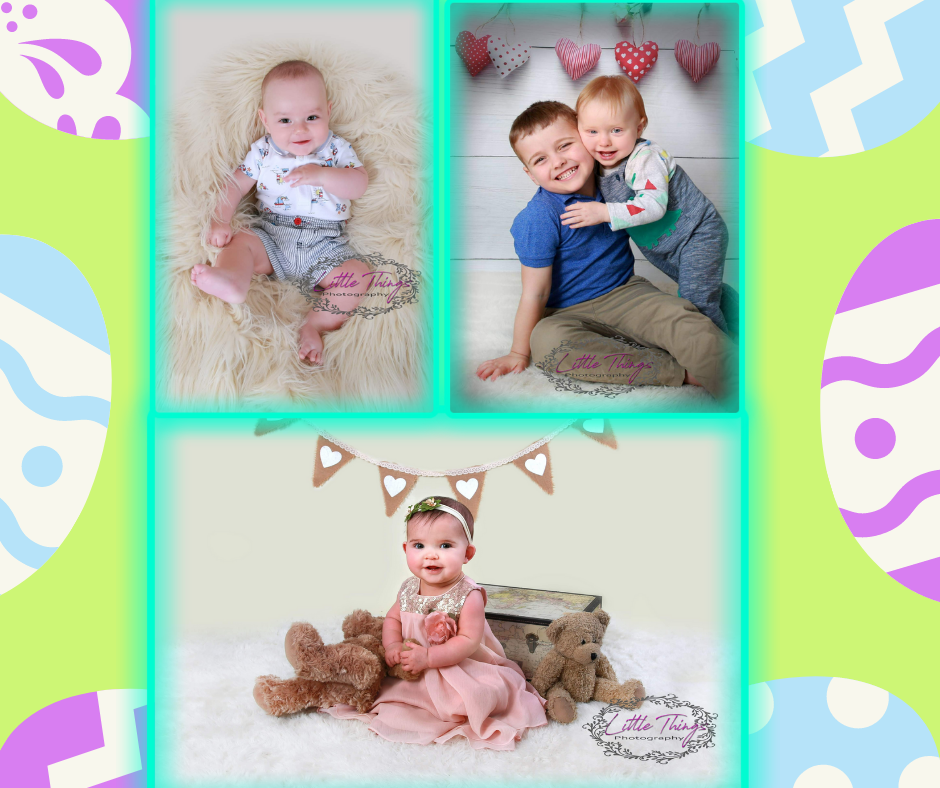 ---
Mobile phones uncover Women's History in Wales
Fascinating stories relating to 'Women's History in Wales' can now be read on mobile phones at more than 70 locations across Wales.
QR codes displayed at each location connect to a page on the HistoryPoints website which explains that place's connection to an individual, event or workplace.
Each of the pages has a 'Women's History in Wales' badge, which readers can click to discover the other locations and stories featured.
The information is provided by the HistoryPoints project and some of its many contributors. It is available free, other than any data charges in the reader's mobile contract. It can also be viewed on desktop or laptop computers on the HistoryPoints.org website.
Swansea City Centre Manager Lisa Wells is one of many who have helped with provision of QR codes and information within the Swansea area. She said: "Swansea Council is proud to support this initiative, highlighting the often undervalued contribution of women to our local history. It's wonderful that shoppers and visitors can now discover the stories of some of these women on their mobiles.
"Swansea Market, for example, has a long and rich history which strong women have always been a significant part of. These QR codes, at the Market entrances and particularly the ones at the cockle stalls, tell the story of women gathering cockles on the beaches of Penclawdd and walking all the way to the Market to sell the freshly cooked shellfish." Shoppers can also enjoy historic pictures of these cockle women in traditional Welsh flannel on their mobiles.
---
Women's History Month & International Women's Day
March is Women's History Month, and with 2018 being the 100th anniversary of the Suffragettes we're putting the spotlight on our women traders at the market.
"I come from a long line of strong business women whose motto was never to settle for anything. My great grandmother was the proprietor of D.E Powell, a butcher shop in this same market! Now, 3 generations on, I'm continuing the tradition with my own stall, but in a very different field!" – Charlotte, Brontosaurus
"To make a business work, you have to choose something you're passionate about" – Rekha Rani, Rani's Brow and Eyelash Lounge
"I've been in the market all my life, as this is a family stall. I love it in the market, you meet people from all walks of life here and there's a lovely family vibe between the traders, with so much banter and fun. My grandfather handed the reigns over to me 10 years ago and some people still can't get over a woman running a hardware stall! But most customers embrace it and I've got a great team by my side" – Nicola, Tom Whitehouse Ltd
"Previously, I spent far too long working in a male dominated business where I felt undervalued, causing my confidence and self-worth to hit zero!
So I decided to go it alone and open Jemz in Swansea Market, selling jewellery, accessories and Italian knitwear. It's been 6 years and I haven't looked back! I'm surrounded by honest, happy people every day. I now look forward to coming to work and to a wonderful new experience each day. I would urge any ladies out there to listen to their hearts and make changes if unhappy in the workplace. We spend 8 hours a day at work and we all deserve to be happy. We are all worth it!" – Julie, Jemz
For International Women's Day, we thought we'd celebrate by bringing some of our women traders together! Skilled craftswomen, chefs & bakers, beauticians, seamstresses and innovative entrepreneurs all of these ladies have made their mark on our market.
---
Love Your Local Market
We recently took part in the national Love Your Local Market campaign which included lots of great events and celebrations.
Swansea Market traders and customers also shared with us some of the reasons why they love their local market.
Check them out!
SHOPPER-1-NIC
SHOPPER-1-HELEN
SHOPPER-2-ANNA
TRADER-1-CAROL-WATTS
TRADER-1-UBU
TRADER-2-PAUL-MARKET-PLAICE
TRADER-3-UBU
TRADER-4-CAPERS
TRADER-5-UPTONS
TRADER-6-GREG
TRADER-7-VAUGHANS-AND-CHOICE
TRADER-8-WHITEHOUSE
---
For more events in Swansea visit – What's On in Swansea