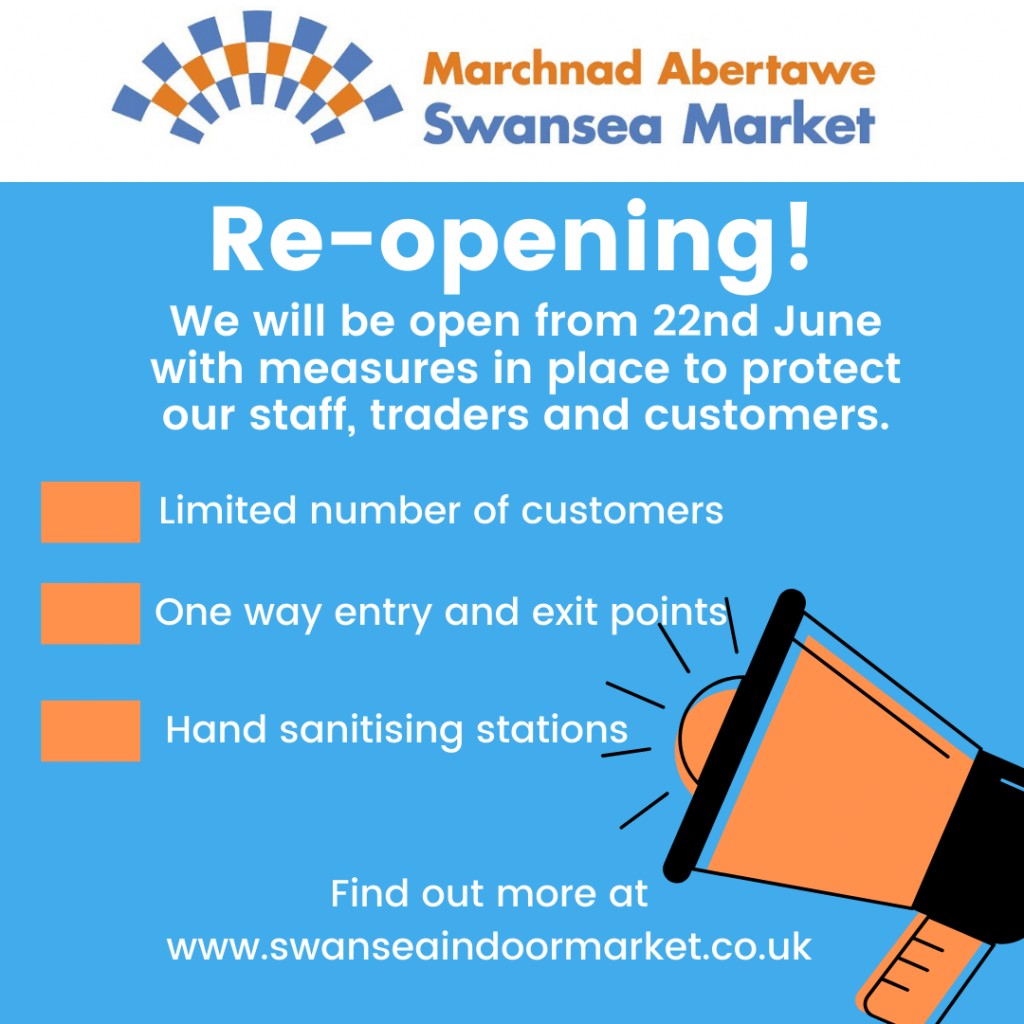 Swansea Market has re-opened and we're excited to welcome customers back to the Market, but please visit responsibly and follow the social distancing rules. 
Whilst many traders are also excited to return to work some are unable to do so at the moment but this is expected to change as other lockdown restrictions are eased. Many traders will also continue to offer delivery and collection services. Please check their social media activity for more information.
There are a few changes that we've made to the way the Market operates to help make it a safe environment for our staff, traders and customers. Please familiarise yourself with these before you visit.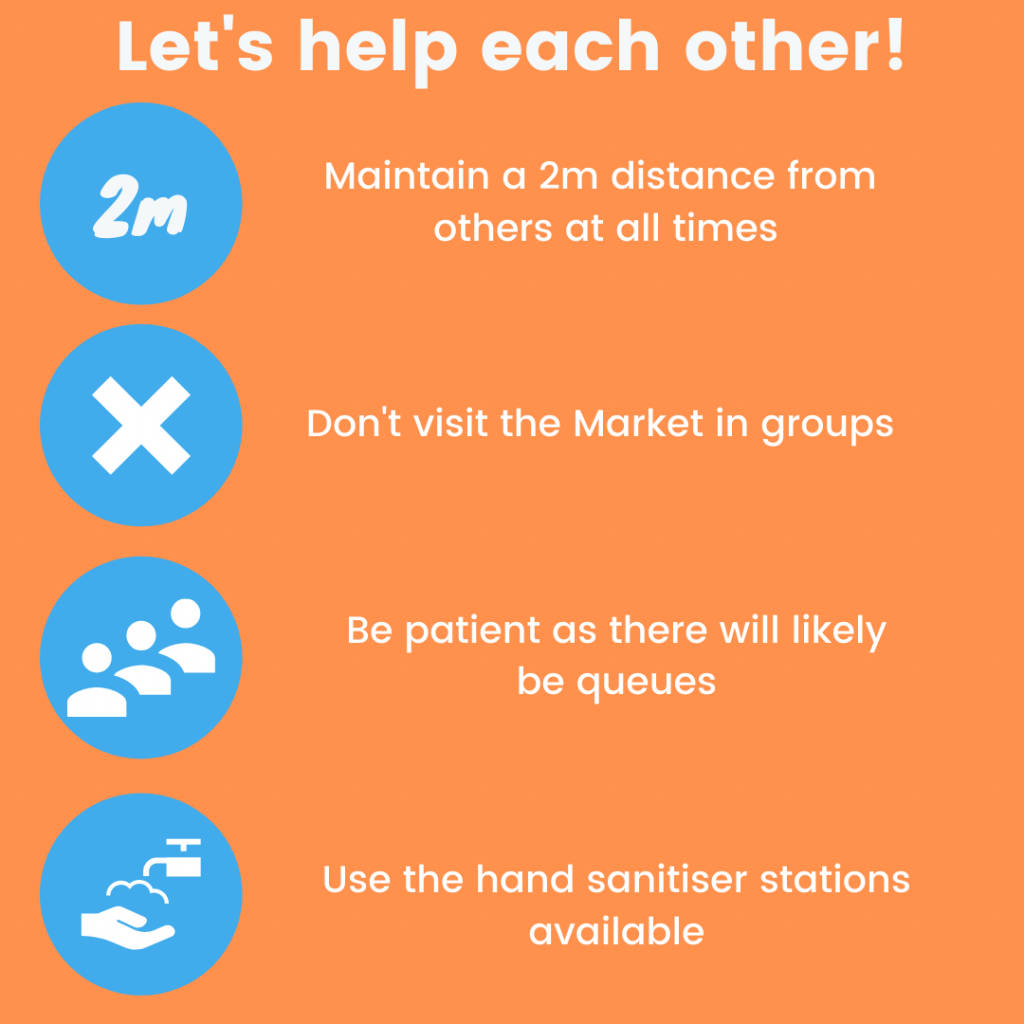 Also, please check updated information about visiting the City Centre which can be found on the Swansea City Centre site and includes answers to questions about matters such as parking and transportation.
Additionally, we'll be taking other measures for the safety of Swansea Market shoppers:
Signage will be in place at entrances and throughout the Market. Floor markers will also be used.
Staff will be posted at the entrances, queueing systems will be in place and these queues will be managed proactively by staff.
Regular checks will be undertaken by managers throughout the day.
Additional space has been made available to the traders, for example to allow for queuing.
All displays have been removed from the aisles to release space for social distancing.
Hand sanitation facilities are stationed in key areas including the entrances and exits.
A deep clean of the Market has been undertaken prior to re-opening.
The cleansing of communal touchpoints will be carried out throughout the day and cleaning will also be undertaken each evening after the Market closes.
Windows and doors will remain open to assist natural ventilation.
Deliveries
A list of traders providing deliveries can be found below:
Food & Essentials
Other
For the latest updates on Swansea Market please follow us on social media: