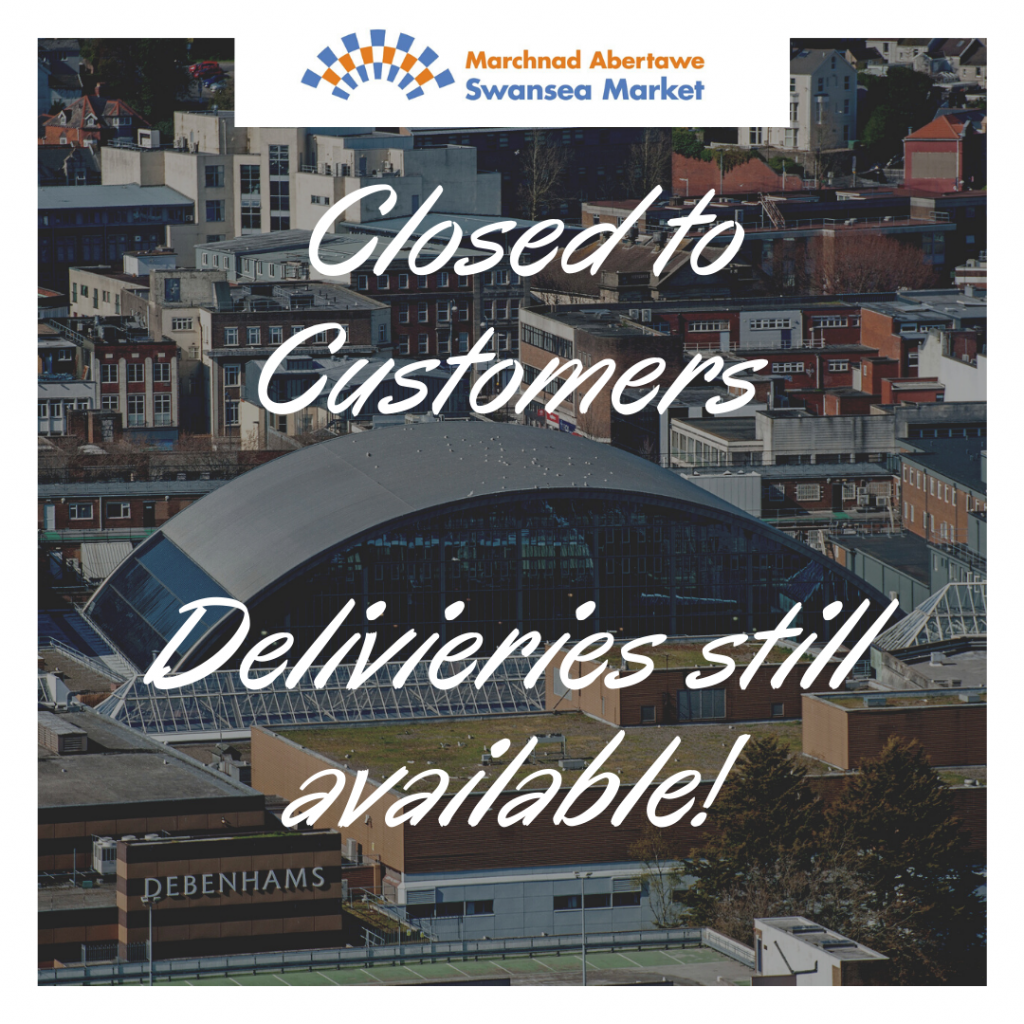 28.03.2020
Swansea Market is now temporarily closed to customers.
This decision has been taken in the best interest of the health and wellbeing of traders, their employees, Market staff and the public.
However, the Market will remain open to traders as a delivery hub, allowing food and other essential supplies to continue being delivered direct to your door! A list of traders providing deliveries can be found below:
Food & Essentials
Other
25.03.2020
From today Swansea Market will be open 8.00am -2.00pm (Mon-Fri), 7:30am-2pm (Sat).
Deliveries are still available from the following traders:
Please note, we're currently receiving a high volume of calls and messages, so please bear with us if we don't get back to you right away.
19.03.2020
Swansea Market is still open and supporting customers during this challenging time
Our traders at Swansea Market continue to offer customers essential items and the usual wide range of food, drink, goods and services.
Fresh produce is arriving daily and stock levels are strong. For those unable to visit the market, many traders already offer delivery services.
Market cafes and takeaways are offering pre-packed meals that can be frozen for those who may be looking to stock up on supplies.
Some traders are also joining forces to help each other deliver their products to customers.
Give them a call and see how they may be able to continue to serve you during these difficult times. You'll find a full list of all of our traders and contact details here.
Here are also some helpful links and numbers to organise deliveries or collections:
For the latest updates on Swansea Market please follow us on social media: