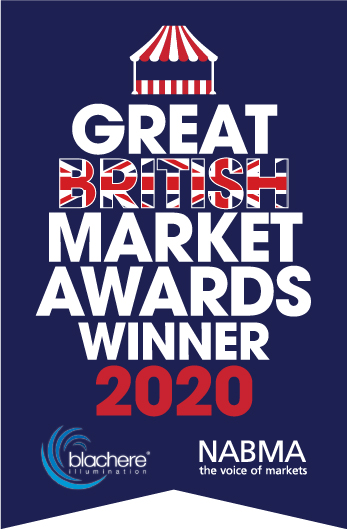 Swansea Market has been crowned 'Britain's Best Large Indoor Market' in The Great British Market Awards 2020, an annual competition run by the National Association of British Market Authorities (NABMA).
Judges for this prestigious award praised the Market for championing local entrepreneurs, its central location and its rich history.
The Market was also saluted for its place within the city centre regeneration programme, its plans to evolve to meet the changing needs of local people, its marketing activity and the way in which the Swansea Council and traders work together to build success.
Swansea Market is not only well respected in the industry, but also proves to be much loved by the people of Swansea and beyond. Following an online voting competition to find 'Britain's Favourite Market', Swansea Market was placed in the Top 4
No other Welsh locations were in the running for any of the awards.

Nick Jones, chair of the Swansea Market Traders Federation, said: "It's wonderful to see the Market recognized and celebrated on a national level.
"Swansea Market is one of the city's great icons, with a compelling local flavour.
"My sincere thanks and congratulations to all our traders, customers and council officers who support us."
Winners were announced at NABMA's annual conference in Birmingham on January 30. The Great British Market Awards is sponsored by Blachere Illumination.